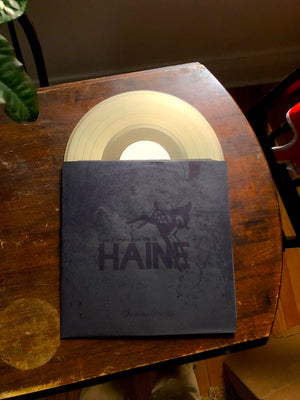 LES DEUX MINUTES DE LA HAINE - Somnolences (12")
For fans of: Rosetta, Nous Etions and MilanKu.
Massive, driving and epic, LES DEUX MINUTES DE LA HAINE drop 8 huge songs that combine Arktika with the likes of Rosetta and a bit of screamo in the mix too, mabye Angel Eyes? I don't know. I do know that it's fucking good.
White 12" vinyl with diy as fuck lyric booklet and golden yellow on black screened jacket. 8 songs. Also includes bookmark and patch.
Listen here:
https://lesdeuxminutesdelahaine.bandcamp.com/album/somnolences