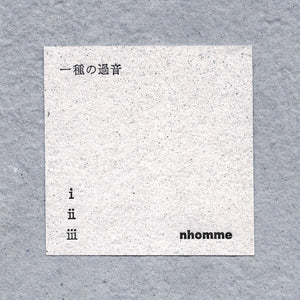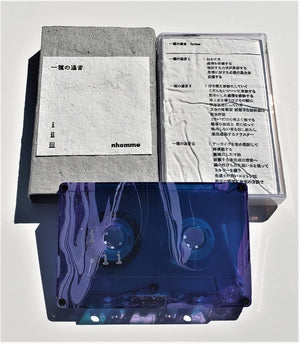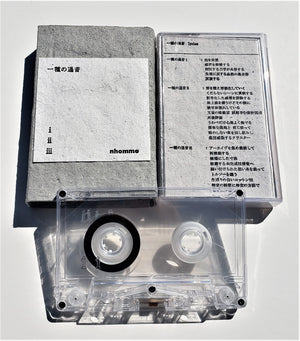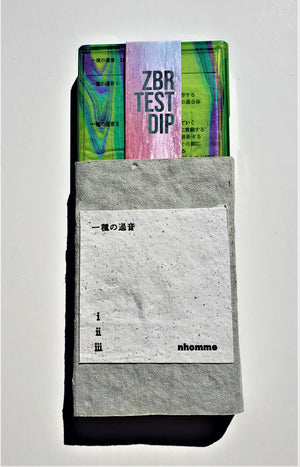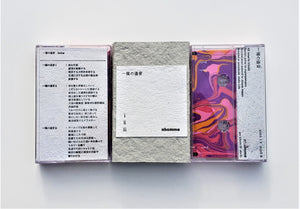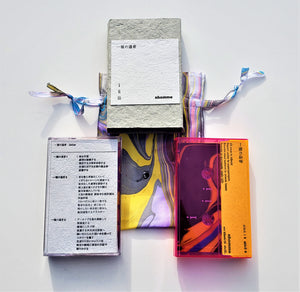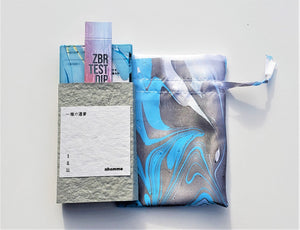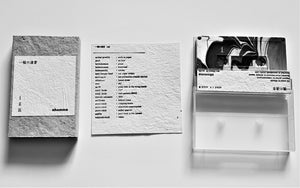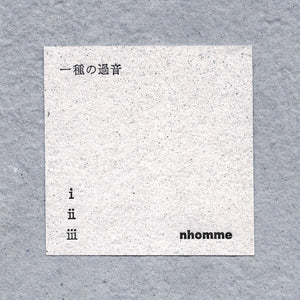 NHOMME - 種の過音 (cassette)
NHOMME '種の過音' tape (ZBR314)
For fans of: Yarmulke, Hella, Sans Visage, Gauge Means Nothings, Nitro Mega Prayer, and 1000 Travels Of Jawaharlal
If you were worried that screamo was becoming stagnant or overly conventional then we present to you the new 3-song EP from Japan's NHOMME. This new set of songs sets a very high bar for mathy/jazzy screamo with an emphasis on clean guitars, wild bass, playful drums, super high-pitched vocals, and dynamically mindboggling song structures. Not only is the music jaw-dropping, but the band created a music video showing the process used to make the cassette packaging (linked here) for the second track from this release. As a final cherry on top the tapes all come swirled, and in the rarer cases in swirled bags. Truly a one-of-a-kind release.
Cassettes 1st run: /146, 87 on black/white sparkle swirl (band edition), 44 pink swirl swirl (ZBR edition), 10 black/orange swirl in a swirled bag, and 5 test dips w/matching swirl case and swirled bag.
2nd run: /152, 95 on white/black sparkle swirl (band edition), 40 multi-color swirl, 10 purple sparkle swirl, 5 bandcamp to-go bag swirl, 4 test dips with matching swirl case, and 3 clear.
All tapes come in a clear/clear norelco case w/two-sided j-card and o-slipcover, all screened on recycled paper made by the band. 3 songs.
Listen here:
https://zegemabeachrecords.bandcamp.com/album/--6