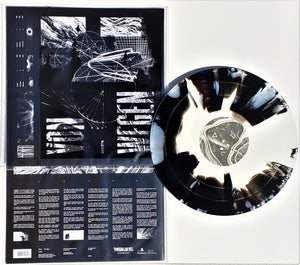 NIDARE - Von Wegen (12")
For fans of: Hope Drone, Rha., Nic (the band with no name) and Niboowin.
Imported from Germany because this album fucking rules, we managed to snag a bunch of the rare/gorgeous merge! Amazing blackened screamo! Released on Through Love Records.
12" on white/black bone merge vinyl with screen-printed outer sleeve /100. 6 songs.
Listen here:
https://throughloverec.bandcamp.com/album/von-wegen-2