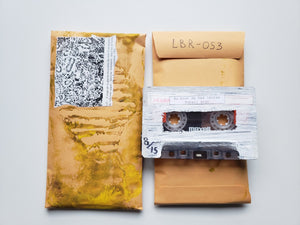 AU BOUT DE MES LÈVRES + YUBARI GOGO - Split (cassette)
For fans of: Daitro and Blue Noise.
Absolutely fantastic split between Canada's Au Bout (members of Commuovere) and Greece's Yubari. Atmospheric/emo-violence bliss. Released by Le Blast, very rare and numbered /10
Painted white tape in a manilla envelope. 2 songs by ABDML and 3 by YG.
Listen here:
https://auboutdemeslevres.bandcamp.com/album/split-w-yubari-gogo