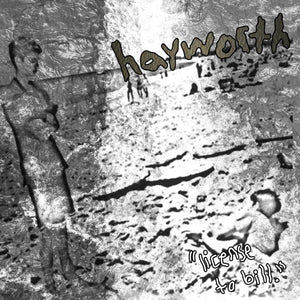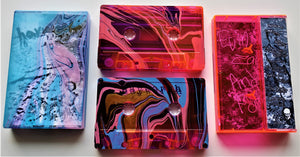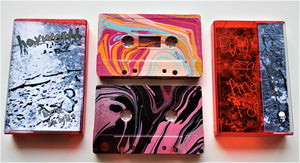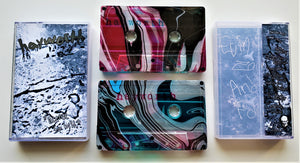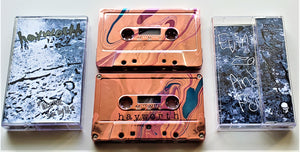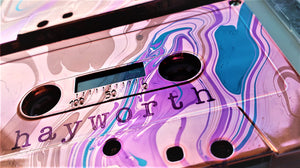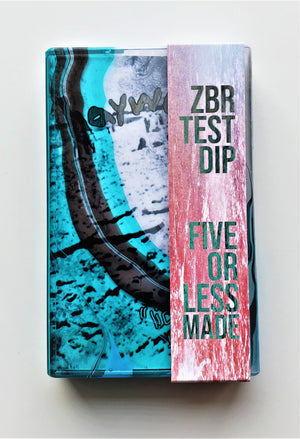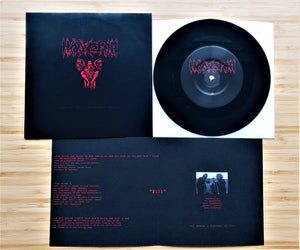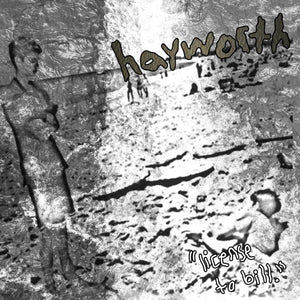 HAYWORTH - License To Bill (cassette)
HAYWORTH 'License To Bill' tape (ZB277)
For fans of: Me And Him Call It Us, .gif from god, and Antarctica
Hayworth's first demo was kinda lost to the sands of time. No masters. Only 25 cdrs made. Not on bandcamp. Not on streaming services. So after badgering the band for a few years they finally agreed to releasing these fantastic early songs on cassette. We had Joni from Curry Lands clean up and remaster the mp3s and Kyle from Heathen Hand do the updated art and then made 250 cassettes across some of our nicest tapes ever. The fusion of myspace, grind, metal, math, and jazz done so well by such young people is flat-out astonishing. Fans of anything overly chaotic and shrieky will fucking love this.
Cassettes /104 breakdown:
/252
105 x Neon Gold Avenger swirl
59 x mystery/random swirl (not pictured)
30 x Slasher Halfsies swirl
27 x Music Research Library swirl (band exclusive/not pictured)
20 x Pssshhht Rose Gold swirl
10 x test dips w/matching swirl case (4 available to the public)
1 x The Great Golden Josh
All tapes come with two-sided j-card and ZBR sticker. 9 songs.
Listen here:
https://zegemabeachrecords.bandcamp.com/album/license-to-bill