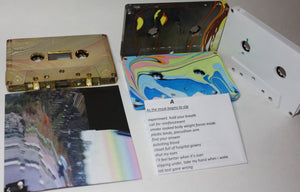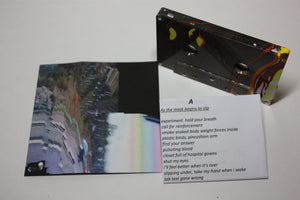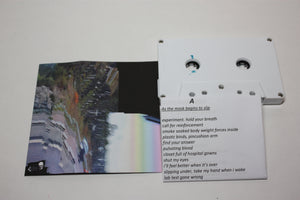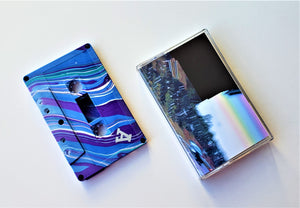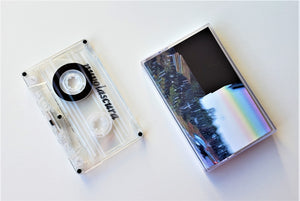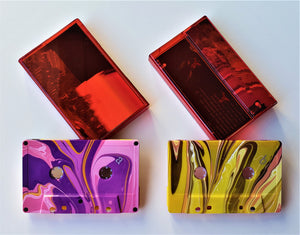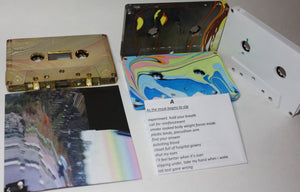 Nuvolascura - As We Suffer from Memory and Imagination (12"/cassette)
NUVOLASCURA - 'As We Suffer From Memory And Imagination' cassette/12"LP (ZBR193)
For fans of: Blind Girls, Mahria and Lord Snow.
After releasing one of the most progressive and awe-inspiring records of the last decade, California's NUVOLASCURA are back with their 2nd LP 'As We Suffer From Memory And Imagination' and it's everything you could ever want and more. Blistering, chaotic, technical, screamy and emotionally draining, these new 13 songs step up their game on every level. Mastered by Jack Shirley and art by Sean Leary. Released in Europe by our good friends at Dog Knights Productions. Cassettes are a ZBR-only release.
12": First pressing of 500 copies. Housed in reverse-board 300gsm jackets with matt-printed inner-sleeves. Transparent Purple/100 (Zegema Beach Exclusive), Solid Light Pink/100 (Dog Knights Exclusive) and Cloudy Clear/300. Download code included.
Cassettes 1st run: /156 in clear case w/j-card, lyric insert and download code. 71 on ZBR prism swirl, 55 on Nuvo black/yellow swirl, 16 white, 10 gold swirl and 5 test dips. 2nd run: /55, 25 on swirl, 20 on clear, and 10 on halfsies swirl.
Listen here:
https://nuvolascura.bandcamp.com/album/as-we-suffer-from-memory-and-imagination