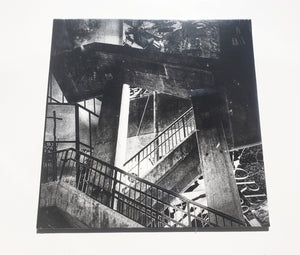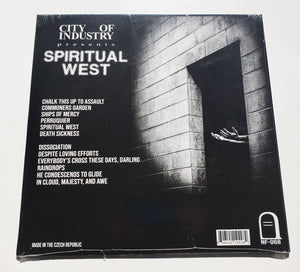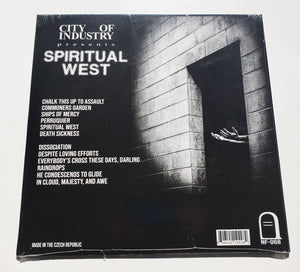 CITY OF INDUSTRY - Spiritual West (12")
For fans of: Whores and Kowloon Walled City.
"On Spiritual West, frontman John Caraveo's impassioned vocals hit like the confessions of a man who has reached his breaking point; the band's moody, metallic, hardcore punk drives forward, laced with morose melodies, drenched in Pacific Northwest rain. The sheer urgency sets this band apart from the mob. There are not many comparisons to be drawn; Converge or Show Me The Body might be two.
As raw and real as City of Industry can be, there is another side to the band. Throughout Spiritual West, the trio's musical experimentation creates moments of grandeur that elevate the album to an even higher place. Triumphant church bells, gleeful glockenspiel, ominous synths, and sampled voices add color and contrast that make the songs penetrate that much deeper and show, once again, that Caraveo and his comrades – bassist Jack Thompson and drummer Pablo Lara – are following no one else's rules." Released by No Funeral Records.
12" on ? vinyl (sealed). 12 songs.
Listen here:
https://nofuneralsound.bandcamp.com/album/spiritual-west