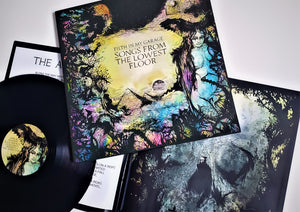 FILTH IN MY GARAGE - Songs From the Lowest Floor (12")
For fans of: Zozobra, The Bled, and The Hope Conspiracy.
Awesome metallic hardcore with some sass and a bit of singing. Really beautiful packaging and that lyric booklet is heavy/sick as fuck. Released on Shove Records.
12" on black vinyl with beautiful, heavy, full-color, lyric booklet. 8 songs.
Listen here:
https://filthinmygarage.bandcamp.com/track/black-and-blue