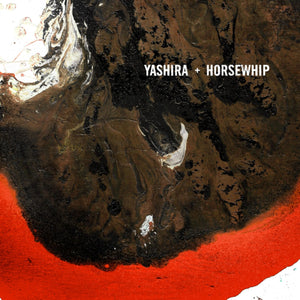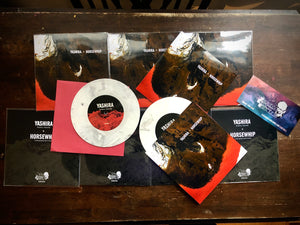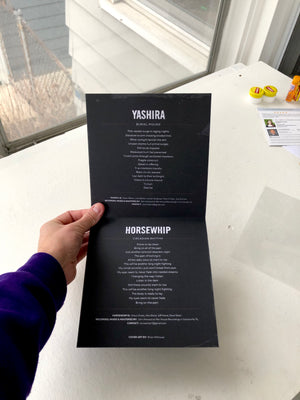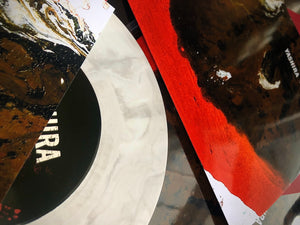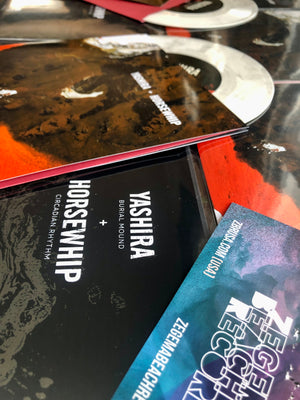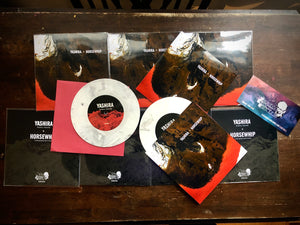 YASHIRA + HORSEWHIP - Split (7")
YASHIRA + HORSEWHIP - Split 7" (ZBR299)
For fans of: Rotting In Dirt, Cult Leader, Telos, and Anna Sage.
A split born in the anal cavity of hell, YASHIRA unleashes one of their final songs before going on hiatus while HORSEWHIP shows off their new/extended lineup and both new/exclusive songs are absolute behemoths. Mixing nearly every heavy genre together, both bands deliver knockout punches that rival some of the heaviest jams that Zegema Beach Records has ever produced. These split 7"s are /250 on white marble with gorgeous glossy covers and red innersleeves to create a stunning, unifying effect that'll permeate your bones.
White marble 7" vinyl /250 with glossy covers, red innersleves and inner lyric pages.
Listen here:
https://zegemabeachrecords.bandcamp.com/album/split-15