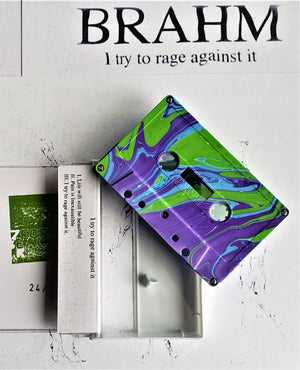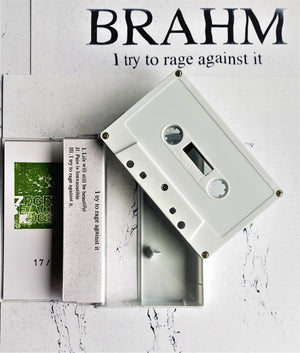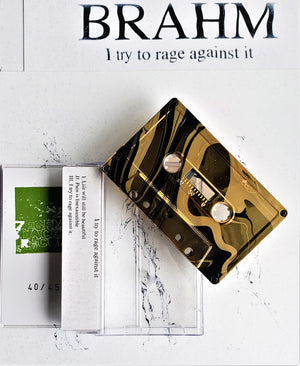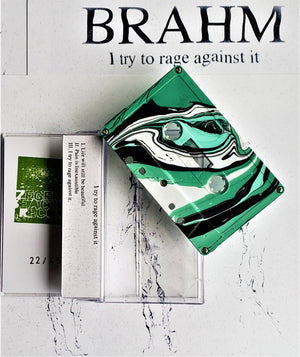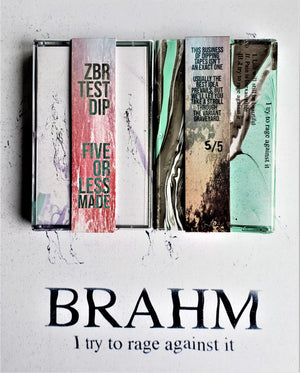 BRAHM - I try to rage against it (cassette/7" lathe)
BRAHM - 'I try to rage against it' cassette/7" lathe (ZBR278)
For fans of: Beau Navire, Curtains, and Loma Prieta.
2022's follow-up to one of our absolute all-time favourite EP's is BRAHM's new 'I try to rage against it', three blazing jams of emo-violence/screamo beauty. Featuring members of No Right, Fentanyl, Outlier and The Mountain Chimes doing a most excellent take on Tunes For Bears To Dance To and Beau Navire. This time we made fantastic-sounding, one-sided lathes as well, hand-numbered out of /50, 25 on black and 25 on clear. The /83 tapes have the following breakdown:
50x green/purple swirl
20x white
13x gold swirl
12x greens swirl
5x test dips w/matching swirl case
5x blue/gold swirl
All w/stamped + numbered j-card.
Listen here:
https://zegemabeachrecords.bandcamp.com/album/i-try-to-rage-against-it