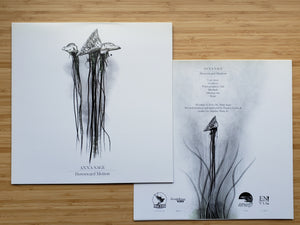 ANNA SAGE - Downward Motion (12")
For fans of: Lyed and The Bled.
The predecessor to 2022's astounding self titled album is 2018's 'Downward Motion', a very chaotic and abrasive affair that fans of extreme music will be all over. Released on Dingleberry Records.
12" on black vinyl with lyric insert. 5 songs.
Listen here:
https://annasage.bandcamp.com/album/downward-motion