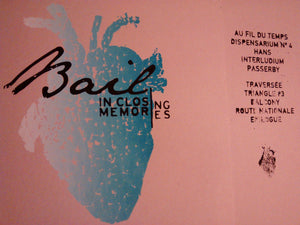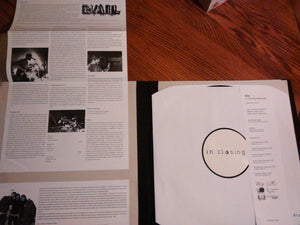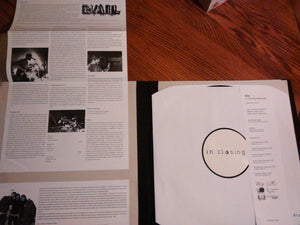 BAIL - In Closing Memories (12")
For fans of: Duct Hearts, (new) Raein and Arktika.
BAIL is a three piece from Cologne in Germany. Deeply rooted in DIY ethics BAIL evolved from the splitting bands MY STEREO HAS MONO and COLLIN KRAMER in 2006. BAIL play indie music with influences of hardcore, screamo, pop and post-core.
~from the BAIL bandcamp page
Amazing diy packaging /300 on black 12" vinyl. 10 songs.
Listen here:
https://bailbailbail.bandcamp.com/album/in-closing-memories