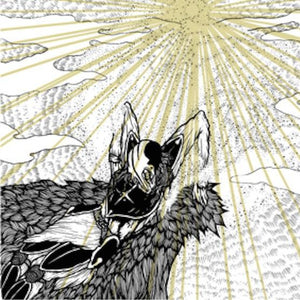 Breag Naofa / Children of God - Split (7")
BREAG NAOFA / CHILDREN OF GOD - SPLIT (7")
For fans of: AmenRa, Amber & Lamb Of God.
Both bands drop heavy as fuck songs on this amazing 7". Imagine AmenRa and Neurosis congregating in a cave.
"Breag Naofa speeds up its crushing post metal/doom with a lil dbeat/crust fury that is all catchy melody and heaviness. 
CoG pounds away vicously as heard on its recent Lps and splits. ( the song got recorded during the recording session for the lp, so it fits right into this sound... )"
Black 7" vinyl. 1 song by each band.
Listen here:
https://vendetta-records.bandcamp.com/album/split-children-of-god-breag-naofa