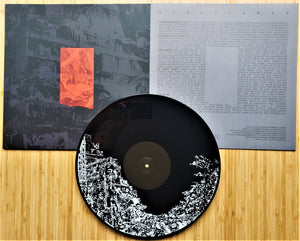 BURIAL DANCE - Structures (12")
For fans of: What Of Us, Youth Funeral, and Crowning.
We were lucky enough to be the only North American label to carry these extremely intense and gorgeous 12"s of BURIAL DANCE's debut release 'Structures'. 5 pulverizing/gorgeous screamo jams from ex-members of Capacities, What Of Us, The Saddest Landscape, etc.
12" on black vinyl with lyric inner jacket and screened b-side. 5 songs.
Listen here:
https://momentofcollapserecords.bandcamp.com/album/structures