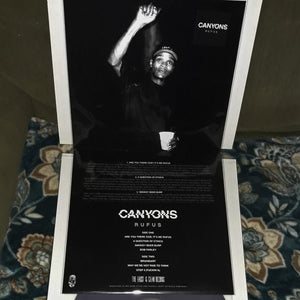 CANYONS - Rufus (10")
"Our RUFUS SESSIONS

happened in two recording sessions
the SINGLE
"are you there God it's me Rufus?"
which was new at the time.
and two b sides and two covers
then went back and recorded 5 songs that followed
for the rest of the RUFUS writing session
Present Day
RUFUS is now available on 10""
Released by The Ghost Is Clear Records. Random color 10".
Listen here:
https://canyons.bandcamp.com/album/rufus-collection