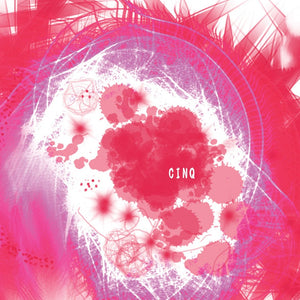 Cinq - A 5way Split (12")
CINQ - A FIVE-WAY SPLIT (12" / JEANNE, POTENCE, YAROSTAN, ETC.)
CINQ - 'A Five-Way Split' 12" (ZBR186)
Featuring exclusive tracks by:
JEANNE
POTENCE
TRÖPICAL ICE LAND
LES DEUX MINUTES DE LA HAINE
YAROSTAN
This sensational split that is co-released with Smart And Confused (Europe) has been in the works for nearly three years and is finally seeing the light of day on three incredible variants. From France, JEANNE, POTENCE, LES DEUX MINUTES DE LA HAINE and YAROSTAN, with TRÖPICAL ICE LAND hailing from Spain. All bands include exclusive songs that range from darkened screamo to post-hardcore and kick serious ass. Variants include a wax mage, extreme label blowout and pink swirl.
12"/225 = clear with pink swirl/150, extreme label blowout/50 and Pink Monster wax mage/25. Download code included.
Listen here:
https://zegemabeachrecords.bandcamp.com/album/cinq-a-5-way-split-12