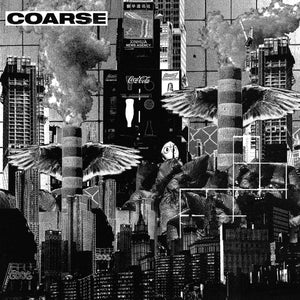 Coarse - I (7")
COARSE - I (7")
COARSE - I 7"EP (ZBR124)
For fans of: Norma Jean, Botch and Vein.
Mathy metalcore straight from the womb of Norma Jean. COARSE are an intense and pummeling onslaught from drummer/vocalist Brandon (ex-Old Wounds) and guitarist/vocalist Ryan (ex-Capsize) and this is their absolutely ridiculous debut 7"EP, complete with six phenomenal mindfucks. All pre-orders from ZBR come with a free COARSE sticker and Zegema Beach Records sticker.
7" vinyl on black /300 with a two-sided insert and sticker. Download code included. 6 tracks.
Listen here:
https://zegemabeachrecords.bandcamp.com/album/i