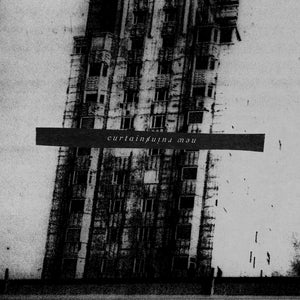 Curtains / New Ruins - Split (cassette)
CURTAINS / NEW RUINS - HALI x KALI SPLIT (CASSETTE)
CURTAINS / NEW RUINS - haliXkaliV2 split cassetteEP (ZBR138)
for fans of: Loma Prieta, Kid Feral, Examination Of The…, The Fall Of Troy, Prize The Doubt and Shizune.
This new split between Halifax's NEW RUINS (members of Frail Hands, Heisse) and California's CURTAINS (members of SeeYouSpaceCowboy, Ghost Spirit) is a sensational 17-minute jaunt through eerie/screamy post-hardcore and treacherous emo-violence. CURTAINS rip through five songs in a little over as many minutes, while NEW RUINS build palaces and then proceed to topple them.
Clear/smokey grey/blue tapes/75 with j-card and download code in a resealable plastic sleeve. 5 songs by C and 2 by NR.
Listen here:
https://zegemabeachrecords.bandcamp.com/album/curtains-new-ruins-split