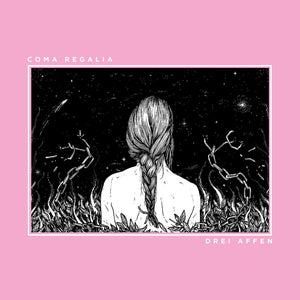 Drei Affen / Coma Regalia - Split (7")
DREI AFFEN / COMA REGALIA - SPLIT (7")
ZBR105
Ffo: Welcome The Plague Year, OsoLuna, Reversal Of Man, ...Who Calls So Loud.
A sensational screamo split with Spain and the U.S. uniting to create a stunning collection of songs. Spain's DREI AFFEN (members of OsoLuna) follow up their 12"EP with two more songs of punishing, screamy and crusty hardcore while the almighty COMA REGALIA offers up another three tracks of themed screamo very much in line with Funeral Diner and Orchid.
7" vinyl on black limited to 300 total. 2 songs by DA and 3 by CR.
Listen here:
https://zegemabeachrecords.bandcamp.com/album/drei-affen-coma-regalia-split