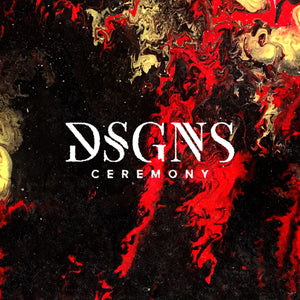 DSGNS - Ceremony (cassette)
DSGNS - CEREMONY (CASSETTE)
For fans of: Narrows, I Am A Curse & Botch.
Featuring members from a vast array of highly influential projects (Thumbscrew, End Of The Universe, Spitfire, Project 208, etc.) Austin, Texas' DSGNS have revamped themselves for the 2020s and the sound couldn't be more complete. Rabid, ferocious vocals. Dark, twisted guitars. Death bass. Savage drums. This six-song EP is brutal and one of the forerunners for best EP of 2020. And holy shit those swirl tapes look un-the-fuck-real. Released on Tomb Tree Tapes.
Tapes /60, 40 white in O-card and 20 swirl in clear case w/jcard. 6 songs.
Listen here:
https://tombtreetapes.bandcamp.com/album/ceremony