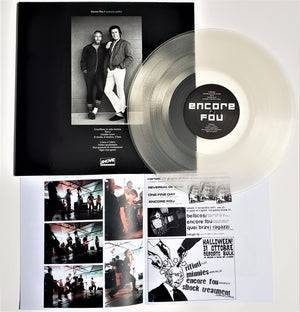 ENCORE FOU - Il numero undici (12")
For fans of: Union Of Uranus and Acme.
Originally released back in 2000 on cd, this classic Italian Bremen-esque emo/screamo record has been remastered and gingerly pressed onto 300 transparent copies. We snagged five across our two stores. Released on Shove Records.
12" on clear vinyl with incredibel lyric booklet. 8 songs.
Listen here:
https://shoverec.bandcamp.com/album/il-numero-undici-remaster-2022