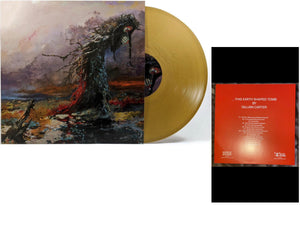 GILLIAN CARTER - This Earth Shaped Tomb (12")
For fans of: Lautrec, The Caution Children and Monte Ida.
A truly haunting yet fantastic album, Florida's GILLIAN CARTER own it on their 2018 effort 'This Earth Shaped Tomb'. 15 tracks of screamy, volatile and epic hardcore/metal. Released on Skeletal Lightning.
12" on gold w/art/lyric sheet. 15 songs. Download code included.
Listen here:
https://gilliancarter.bandcamp.com/album/this-earth-shaped-tomb