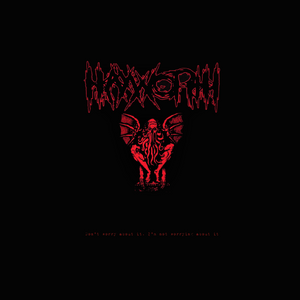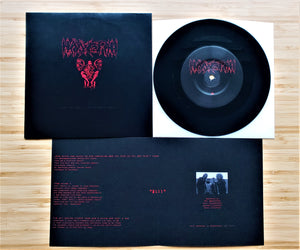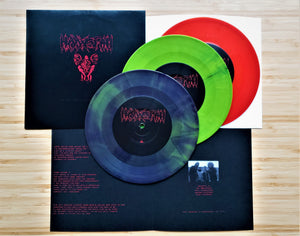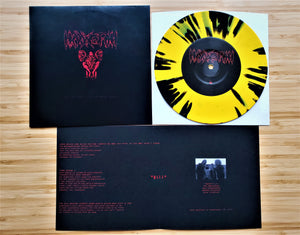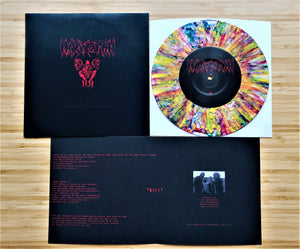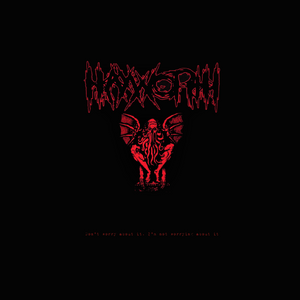 HAYWORTH - Don't worry about it? I'm not worrying about it + Industrial Park demo (7")
HAYWORTH 'Don't worry about it? I'm not worrying about it + Industrial Park demo' 7" (ZBR270)
For fans of: Me And Him Call It Us, .gif from god, Ed Gein, and SeeYouSpaceCowboy.
After many years of discussion and planning, Zegema Beach Records and Hayworth are proud to present the band's 'Don't worry about it? I'm not worrying about it 3-song EP + Industrial Park demo' on four variants of 7". Mixing the most intense panic chords, huge bass drops, breakneck speed, and otherworldy shrieks into one of the most recognizable and influential myspace bands of all-time, Hayworth pushed the envelope, released a bunch of digital stuff, and then disappeared in the early 2010s. But the legacy left behind was picked up by both Wax Vessel (2x12" full lengths/sold out) and Zegema Beach Records (EP/early work) and everyone we've seen is fucking stoked.
7" vinyl /558, 212 on random color, 210 on black, 111 on yellow jacket splatter, and 25 and wax mage with jacket foldover/2-sided insert. 4 tracks.
Listen here:
https://zegemabeachrecords.bandcamp.com/album/dont-worry-about-it-im-not-worrying-about-it-industrial-park-demo