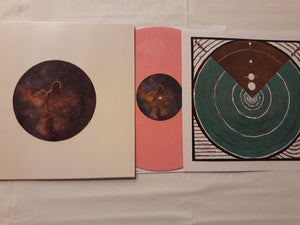 LA CIENCIA / DESIDIA - Split (12")
LA CIENCIA / DESIDIA - Split 12"LP
For fans of: Viva Belgrado, Vi Som Alskade Varandra Sa Mycket and Sed Non Satiata.
Awesome European split 12" with two up and coming post-hardcore/screamo bands. Epic, swelling, beautiful and powerful hardcore. Released on Dingleberry Records.
Black or pink 12" vinyl with 2-sided insert. 2 tracks by LC and 4 by DES.
Listen here:
https://missthestars.bandcamp.com/album/desidia-la-ciencia-ic-1396