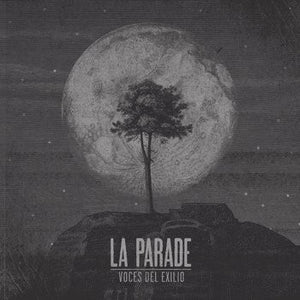 La Parade - Voces del Exilio (12")
LA PARADE - VOCES DEL EXILIO (12")
ZBR004 - La Parade - Voces Del Exilio 12"
For fans of: Sed Non Satiata, Standstill and Envy.
LA PARADE's debut cd/12"LP is a goddamn work of art. Seriously. This is ridiculously raw yet progressive, beautiful but chaotic and heavy while being soft and serene. It think the juxtapositions have run their course. This bands takes elements from Spain's long-running screamo-turned post-rock heroes Standstill. The vocal melodies are astounding. LA PARADE also break out into some heavy/screamy songs that are very reminiscent of Sed Non Satiata as well as (older/better) Hopesfall.
10 tracks.

Vinyl/525