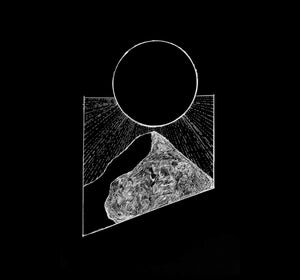 LACRIMA - Cartography (7")
LACRIMA 'Cartography' 7" (ZBR236)
Featuring members of: Funeral Diner, Hundreds Of AU, Massa Nera and Coma Regalia.
When we were approached about releasing this 7" we couldn't believe our ears when we heard who was in the band. A seriously all-star cast pumping out five vintage-sounding screamo jams on 300 7"s. Falling somewhere between Funeral Diner and Coma Regalia's sound, the songs take on a frantic and intense nature rarely matched the aforementioned juggernauts. You may only have access to one track and one music video until February 17th, but that should be more than enough to entice any true lover of screamo.
7" vinyl on black/300 with lyric insert. 5 tracks. Download code included.
Listen here:
https://zegemabeachrecords.bandcamp.com/album/lacrima