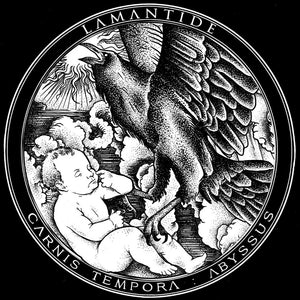 Lamantide - Carnis Tempora: Abyssus (12")
LAMANTIDE - CARNIS TEMPORA: ABYSSUS (12")
ZBR045
For fans of: Botch, Tentacles and Lentic Waters.
Incredible EP released after 4 years of seeming inactivity. Cremona, Italy's LAMANTIDE tear through 6 songs with heavy, thick and mathy metallic hardcore/black metal for fans of Botch, Rorcal and The Abandoned Hearts Club.
Clear w/white smoke vinyl. 6 songs. Limited to 450 copies. Includes sticker. Released on Zegema Beach Records, Shove Records, Epidemic Records, Dingleberry Records, Frammenti di un Cuore Esploso, Here and Now Records, Icore, Blackfire and Cave Canem.
Listen here:
https://zegemabeachrecords.bandcamp.com/album/carnis-tempora-abyssus