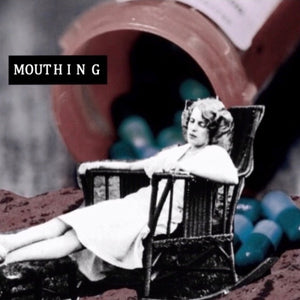 Mouthing - Self Titled (cassette)
MOUTHING - MOUTHING
For fans of: Fluoride, Closet Witch, Nuvolascura, Cady and Computer.
Good lord are you ready for this? The debut EP by Houston, Texas' MOUTHING. These seven vicious songs will absolutely clobber your senses, complete with vocals that'll sear your ears. If you enjoy the awesome, crushing and venomous power of bands such as Closet Witch and Fluoride then this might be your favourite EP of 2020. Co-released with our good friends at The Ghost Is Clear Records on both tapes and lathe 12"s.
Cassettes: a lot of swirl, some burgundy, a few white, and probably 5 test dips, all w/tracklist j-card and download code.
Listen here:
https://zegemabeachrecords.bandcamp.com/album/mouthing