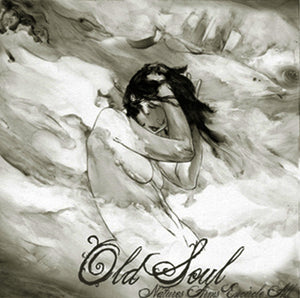 Old Soul - Natures Arms Encircle All (12")
OLD SOUL - NATURES ARMS ENCIRCLE ALL (12")
OLD SOUL - Natures Arms Encircle All LP (ZBR018)
For fans of: Deafheaven, Converge and Angel Eyes.
500 copies (+30 test presses), mixed marble, mixed opaque/translucent and some are just plain wacky 12" vinyl with wrap-around cover, 2-sided lyric/poster sheet and silkscreened inner sleeve. An absolutely stunning release both musically and artistically.
The 4-song LP that started it all. When ZBR first heard this back in 2012 we were instantly hooked. This band is doing things other bands only dream of. Dreamy, atmospheric and pulverizing screamo/black-metal from Michigan in the USA.
Listen here:
https://zegemabeachrecords.bandcamp.com/album/natures-arms-encircle-all