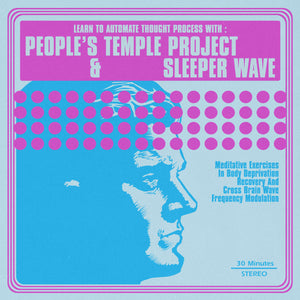 People's Temple Project / Sleeper Wave split 12"
PEOPLE'S TEMPLE PROJECT / SLEEPER WAVE - SPLIT (12"LP)
PEOPLE'S TEMPLE PROJECT / SLEEPER WAVE - Split 12" (ZBR134)
For fans of: Funeral Diner, Snag, Kidcrash and Off Minor.
A split years in the making finally sees the light of day, with two incredible U.S. screamo bands offering up a total of 30 minutes of chill emo all the way to explosive, cathartic, dual vocal screamo. PTP has been releasing for years now and their 7 songs come in as their most mature, atmospheric and epic of all of their material thus far. SW drops 3 new tunes, with two of them being five-minutes plus in length and coming across as even heavier than their earlier Kidcrash/Off Minor jazz/screamo worship.
12" black vinyl/300. 7 songs by PTP and 3 by SW. Download code included.
Listen here:
https://zegemabeachrecords.bandcamp.com/album/peoples-temple-project-sleeper-wave-split