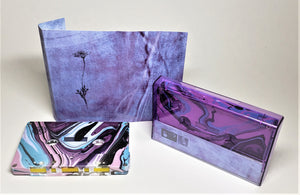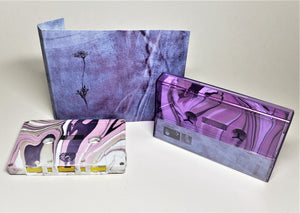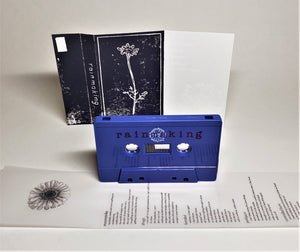 RAINMAKING - Rainmaking (tape)
RAINMAKING 'Rainmaking' tape (ZB241)
For fans of: Frail Hands, Mahria and Rayleigh
A truly remarkable debut EP, Oregon's RAINMAKING released this digitally earlier in 2021. After flipping out for a few weeks we managed to get ourselves stuck to this truly incredible release. Alongside the band and the upcoming Law Of Cycles label, Zegema Beach Records dipped and stamped the tapes while the band created the beautiful alternate cover with a semi-transparent lyric insert for the non-dipped 'Lavender' variant. If you like your screamo lightning fast with tons of time changes, multiple vocalists and extremely coordinated interplay and haven't heard this already, time to drop the jaw.
'Rainmaking' tape /126 breakdown as follows:
- 50 lavender w/alternate j-card + lyric insert
- 30 Rainmaking swirl
- 25 Zegema Beach swirl
- 16 Law Of Cycles swirl
- 5 test dips (band & labels only)
All cassettes come in a case with double-sided j-card and lyrics. 6 songs.
Listen here:
https://zegemabeachrecords.bandcamp.com/album/rainmaking