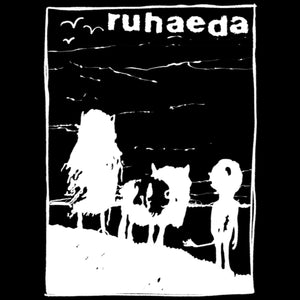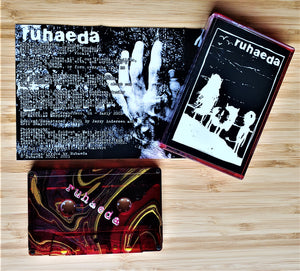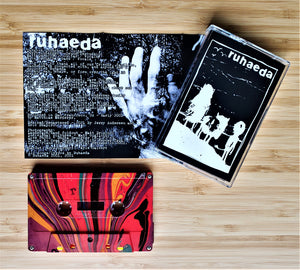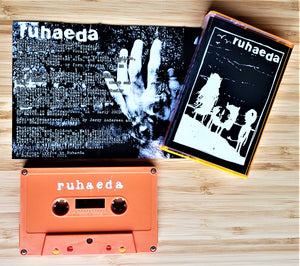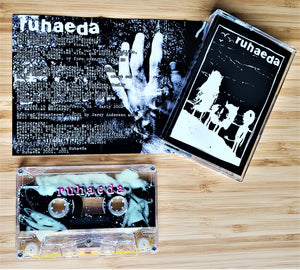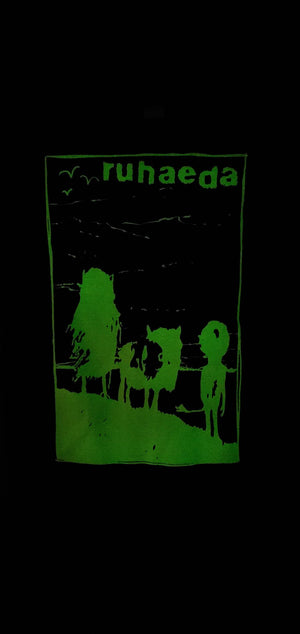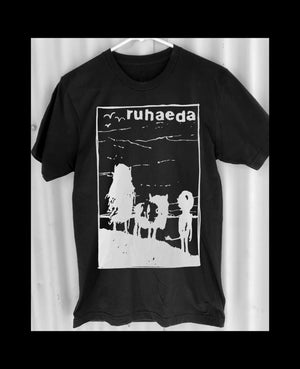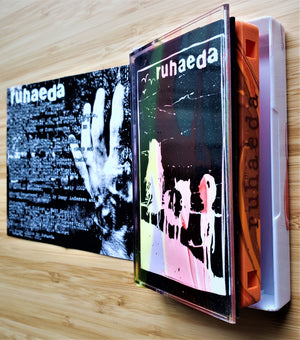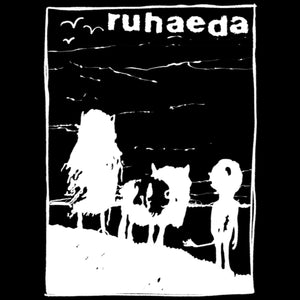 RUHAEDA - Ruhaeda (t-shirt/cassette)
RUHAEDA 'Ruhaeda' tape/t-shirt (ZB275)
For fans of: PG.99, Makara, June Paik, and (early) Switchblade
One of San Jose's contributions to the early screamo scene was at the turn of century when RUHAEDA released their phenomenal self titled album in 2001. The meshing of absolute chaos with restrained/haunting melodies is still as visceral and moving as the day it was released, and now with a fresh remix and remaster it is ready to be unleashed unto the world once again. 7 tracks across a handful of variants and some t-shirts, fans of Mohinder, Makara, City Of Caterpillar, Carol, June Paik, etc. take note because this band should be mentioned with the greats. Get mesmerized and then devastated by opener "Onomatopaeia", lit on fire by "Patch Toy '84", and jammed into oblivion by "Keratosis"…and that's just the first three tunes. A ridiculously overlooked band and album, housing next-level drumming, explosive shrieking, stop'n'starts galore, additional audio clips, and some seriously groovy bass.
Cassettes /104 breakdown:
"That song with the long title" clear red swirl (/30)
"2001: A Screamo Odyssey" opaque orange swirl (/29)
"The act is not an act" orange (/25)
Glow In The Dark tape + glow in the dark t-shirt (/15)
Test Dip w/matching swirl case (/5)
All tapes come with two-sided j-card with additional panel, sticker. 7 songs.
Listen here:
https://zegemabeachrecords.bandcamp.com/album/ruhaeda