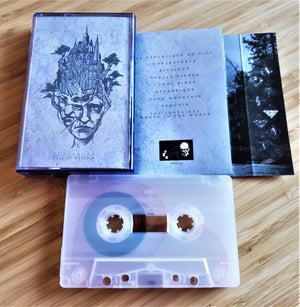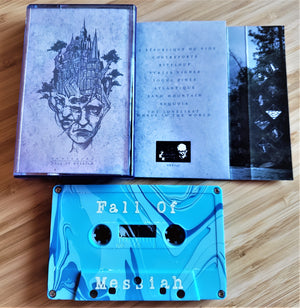 FALL OF MESSIAH - Senicarne (tape)
FALL OF MESSIAH 'Senicarne' tape (ZB247)
For fans of: Moving Mountains, Pelican and Daitro
This stunning full length was released in June of 2020, but we recently got word that we could release a cassette version, so we jumped at that. The lush soundscapes of Moving Mountains, the ambitiousness of Pelican, the foundation of Daitro. A truly remarkable and cohesive amalgamation of our favourite styles (screamo, post-hardcore, instru-metal) that yields a completely new beast uses sparse screaming to accentuate both beautiful and massive post-everything instrumentals. 9 jams across three stellar variants.
'Senicarne' tape /105 breakdown:
- 50 ice with tree pad-print
- 34 green swirl
- 20 blue/glitter swirl
- 1 test dip
All cassettes come in a case with double-sided, fold-out j-card. 9 songs.
Listen here:
https://zegemabeachrecords.bandcamp.com/album/senicarne