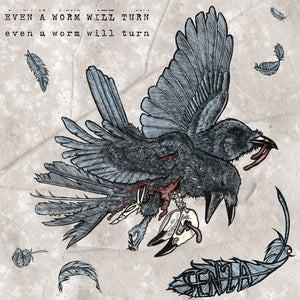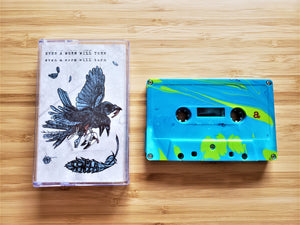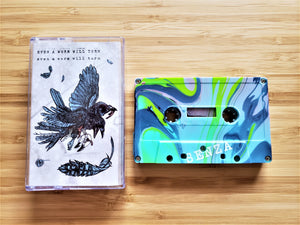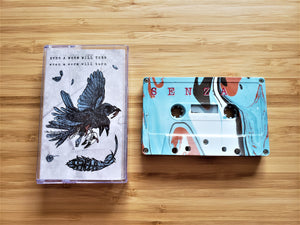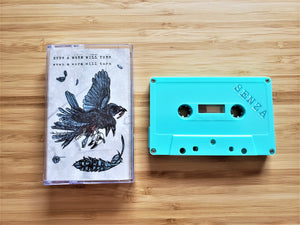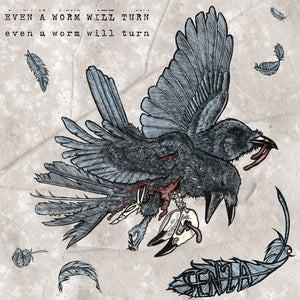 SENZA - Even a Worm Will Turn (tape/12")
SENZA - EVEN A WORM WILL TURN (12")
For fans of: Truman, Flesh Born and Jeromes Dream.
Released May 28th, 2019. Tapes ship immediately and 12"s ship August 2019.
Our tag line for this record has been "YOU ARE NOT READY" so we should probably drop that now, for it is here in all its glory. SENZA's first LP 'Even A Worm Will Turn' features 12 utterly devastating screamo/emo-violence influenced by early Jeromes Dream but much more technical and with heavier metal leanings. Three vocalists screech at the top of their lungs and those drums…my god, those drums. 12"s and tapes available from the band, Zegema Beach and Middle Man.
12" black vinyl /500
Tapes 1st run /100 (50 blue + 50 white)

Tapes 2nd run /203
/74 primary swirl
/51 worm vision (brown)
/30 bird guts swirl
/20 even a worm will swirl
/20 bird shriek blue
/5 green swirl
/5 test dip swirls
Listen here:
http://zegemabeachrecords.bandcamp.com/album/even-a-worm-will-turn