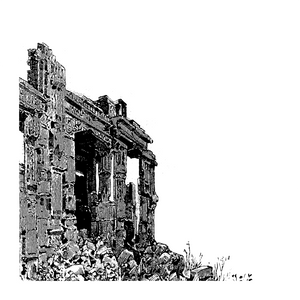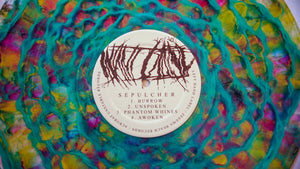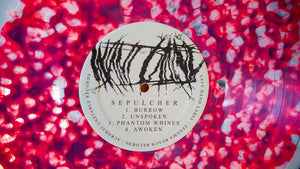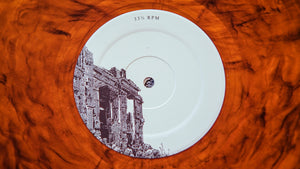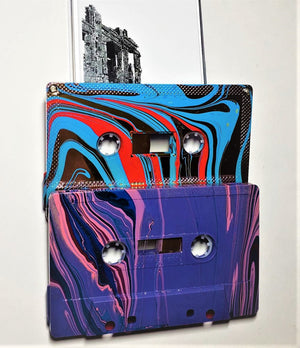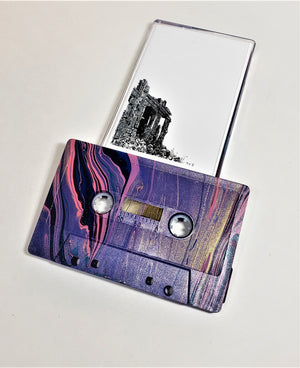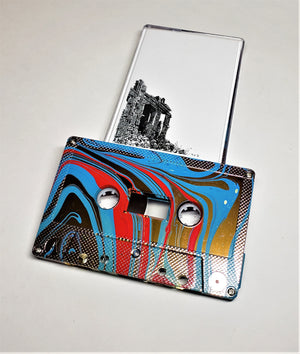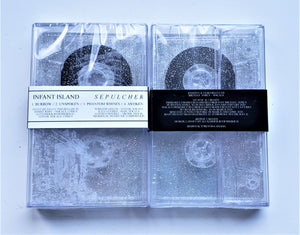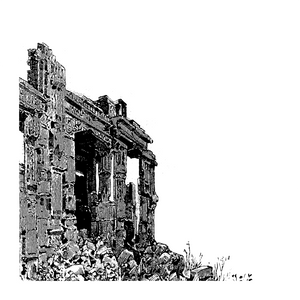 Infant Island - Sepulcher (12"/cassette)
INFANT ISLAND 'Sepulcher' tape/12" (ZBR188)
For fans of: .gif from god, A Paramount A Love Supreme & Ostraca
A truly incredible leap from their seven-song release, 'Sepulcher' has the band firing on all cylinders, somehow managing to conjure up the chaos of .gif from god with the mood of Ostraca. EP of the year? Undoubtedly a contender. Label is variant is red swirl/100 and band is smoke/100, which SOLD OUT. So we now have the updated 2nd leg of the first press, which includes on green smoke and another 50 or stunning Chroma! Oops, now that's sold out. Okay we got a new pressing, and I wouldn't expect this leg to last long. And hey hey we also made some more tapes! Get some tapes /50 with an exclusive, cassette-only track before they sell out again! Too late, sold out. 4th tape pressing /110 glitter tapes with etching and etched case!
SOLD OUT Cassette 1st run = /77 (55 purple swirl, 20 gold swirl, 7 purple test dips and 5 gold test dips).
SOLD OUT Cassette 2nd run = /50 (25 chaos swirl and 25 holo chaos swirl)
Cassette 3rd run (4th total run) = /110 (glitter w/etching)
SOLD OUT 12" vinyl 1st run /350.
SOLD OUT 12" vinyl 2nd run /400 (160 purple w/black smoke, 160 orange w/black smoke, 55 negative space and 25 Stained Glass mage).
4 songs (5 on the tape).
Listen here:
https://zegemabeachrecords.bandcamp.com/album/sepulcher