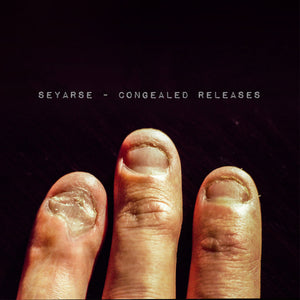 Seyarse - Congealed Releases (cassette)
SEYARSE - CONGEALED RELEASES (DISCOGRAPHY)
(ZBR208) - SEYARSE - Congealed Releases cassette discography 
For fans of: Louise Cyphre, Jeromes Dream and Republic Of Dreams.
Can you believe it? Chicago's greatest emo-violence band SEYARSE (members of Piglet) get a discography release. Phenomenal, scorching, shrieky hardcore in the vein of Utarid, Textbook Traitors and Deadseraphim. This very limited cassette release (60 copies) houses their debut 7", split with La Mantra De Fhiqria as well as a bonus radio broadcast from 88.7 WLUW circa 2004.
Cassettes /60: 25 on transparent yellow, 25 on swirl, 5 on white and 5 test dips, all w/tracklist j-card and download code.
Listen here:
https://zegemabeachrecords.bandcamp.com/album/congealed-releases