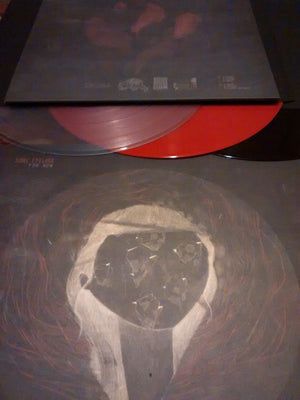 SORE EYELIDS - For Now (12")
SORE EYELIDS - For Now EP
ZBR029
500 copies (200 black, 200 red,100 clear) 12" vinyl, insert.
For fans of: Trachimbrod, Coldplay, Animal Faces and Suis La Lune.
From dreamy to technical in a heartbeat, Sweden's SORE EYELIDS take twinkly shoegaze to a new level. This is a lengthy EP clocking in at 26 minutes and features members of Suis La Lune and Trachimbrod. ZBR is humbled that we were chosen to release this very, very surreal and beautiful album, as well as cover art. LAST COPY!!! It's on BLACK!
Listen here:
https://zegemabeachrecords.bandcamp.com/album/for-now
Released December 16th, 2014 on:
Zegema Beach Records
Through Love Records
Protagonist Records