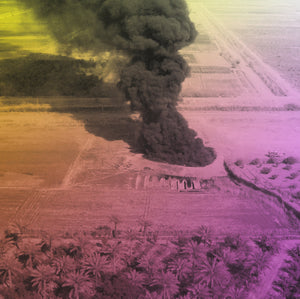 Stormlight - Natoma (12"/cassette)
STORMLIGHT - NATOMA
STORMLIGHT - 'Natoma' cassette/12"LP (ZBR200)
For fans of: Ysidro, Elle and Lord Snow.
Holy shit, Sean of Loma Prieta/Mare Island/Elle/Ysidro and Erik of Lord Snow/Lautrec/Suffix came together years ago to begin the creation of this, the debut LP 'Natoma' by STORMLIGHT. These 11 songs are realized as collectively one of the most challenging, immersive and cathartic releases in recent memory. With Sean knocking out dense and emotionally stirring guitar/bass/vox and Erik laying down some of the best drums you'll ever hear over the course of their 26-minute tenure. Vinyl and tapes come on very rare/sick variants. We are also doing a run of t-shirts that are on a made-to-order basis, with the window closing on June 13th, 2020. If ordering a shirt please indicate size in the order notes, only S / M / L / XL available. Shirts will ship the week of 6/22. This will be a split fountain print, so there will be some variation in its appearance. However, it's going to look much like this mockup, and awesome guaranteed.
12"/225 = black/150, XXX/50 and wax mage/25 with insert. Cassettes /110 = swirl/50, purple+blue/50 and gold plated/10. Download code included.
Listen here:
https://zegemabeachrecords.bandcamp.com/album/natoma