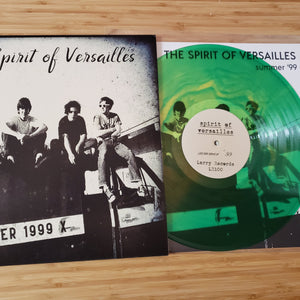 SPIRIT OF VERSAILLES, THE - X Summer 1999 X (12")
For fans of: Saetia and Caught In The Fall.
Sensational release of early material on 12" by this seminal Sioux Falls band. Released on Larry Records and Icorrupt Records.
12" on transparent green swirl vinyl with additional alternate cover. 5 songs.
Listen here:
https://larry187.bandcamp.com/album/x-summer-1999-x