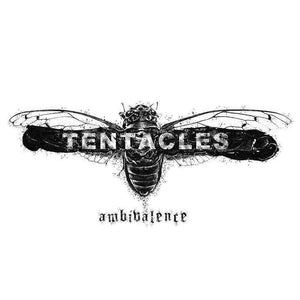 Tentacles - Ambivalence (12")
TENTACLES - AMBIVALENCE (12")
ZBR046
For fans of: Rorcal, Phoenix Bodies and Discordance Axis.
TENTACLES deliver their first proper full length after nearly a decade of being a band. This album is fucking epic, with blasts of noise culminating in a minute and a half songs as well as huge swells of black waves. Easily in our top 3 records of 2015. In short, 7 tracks of face shredding metallic grind/emo-violence.
Black vinyl. 7 songs. Released on Zegema Beach Records, React With Protest, IFB Records and Deadwood Records.
Listen here:
https://zegemabeachrecords.bandcamp.com/album/ambivalence