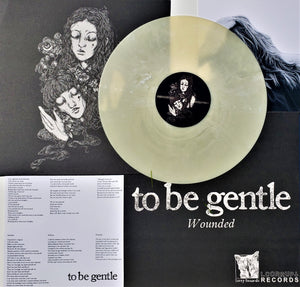 TO BE GENTLE - Wounded (12")
For fans of: Funeral Diner and Infant Island.
The new 7-song album from Portland's prolific TO BE GENTLE. Features Logan from Gillian Carter on a jam, too! Released on Icorrupt Records. Slight bend on the jacket upper corner.
12" on muddy clear w/yellow swirl vinyl with lyric insert. 7 songs.
Listen here:
https://icorruptrecords.bandcamp.com/album/wounded