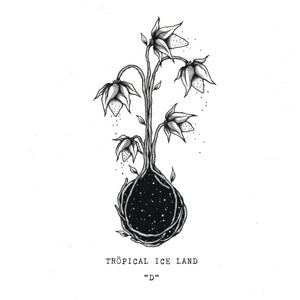 Tropical ice Land - D (12")
TRÖPICAL ICE LAND - D (12"LP)
TRÖPICAL ICE LAND - D 12"LP (ZBR153)
For fans of: Cassus, Danse Macabre and Saligia.
The 4th incredible full length from Spain's TRÖPICAL ICE LAND. Six seriously epic emo-violence jams with a splash of post-rock/post-hardcore. We are the North American label for this and we don't have many copies so don't sleep on it!
12" black vinyl/300. Download code included.
Listen here:
https://zegemabeachrecords.bandcamp.com/album/d