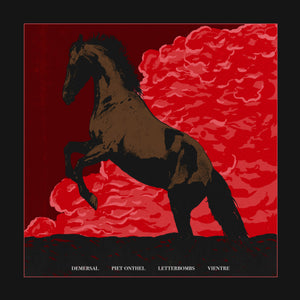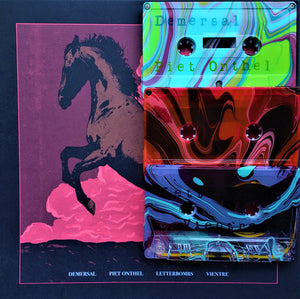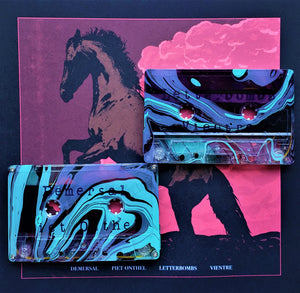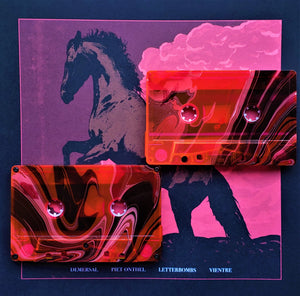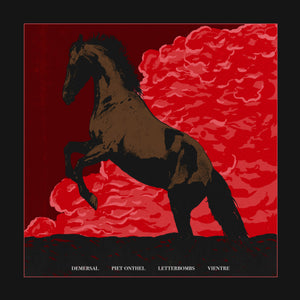 DEMERSAL / PIET ONTHEL / LETTERBOMBS / VIENTRE - 4-Way Split (cassette)
DEMERSAL / PIET ONTHEL / LETTERBOMBS / VIENTRE '4-Way split' cassette (TT067)
For fans of: screamo, metallic hardcore, and post-hardcore.
This massive and incredible 4-way split was headed up by the bands and brought to our label (and Witch Elm Records in Europe) so I wanted to get that out of the way first - this collaboration of awesomeness was all from Demersal (Denmark), Piet Onthel (Malaysia), Letterbombs (Finland), and Vientre (Colombia). Four of the frontrunners in screamy hardcore drop two new jams each on three beautiful swirl tape variants. Whether it's crushing/mathy/sludgy/metallic hardcore, screamy-yet-melodic emo-violence, quirky/versatile screamo, or beautiful, post-hardcore destruction, this beast has you covered.
Tapes /76, 46 on clear/purple swirl, 20 on blue/green swirl, 5 on pink/red swirl, and 5 test dips, all w/2-sided jcard. 2 new songs from each band.
Listen here:
https://tombtreetapes.bandcamp.com/album/4-way-split