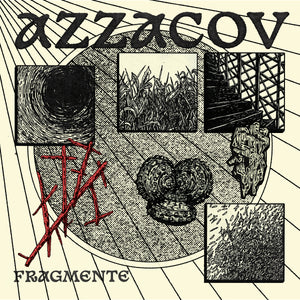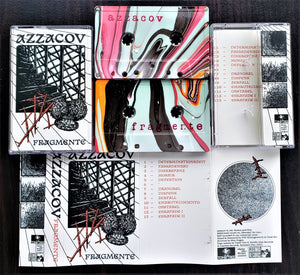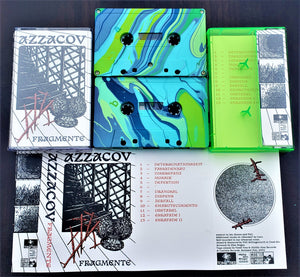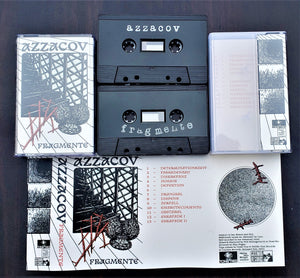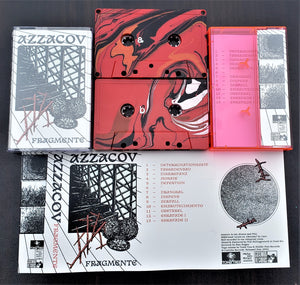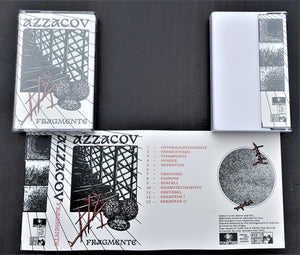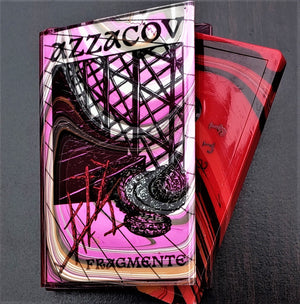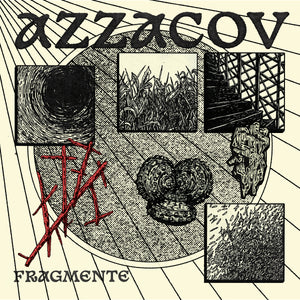 AZZACOV - fragmente (cassette)
AZZACOV 'fragmente' cassette LP (TT069)
For fans of: Danse Macabre, Makruh, and June Paik.
Absolutely incredible debut emo-violence/screamo album from Nuremberg, Germany's AZZACOV. 13 blistering songs, complete with twists and turns, uncanny speed, shredded vocal chords, pretty bits, devastating dark tangents - and those are just the first five I thought of. A well-constructed album that pays homage to fellow German bands Danse Macabre, June Paik, and They Sleep We Live while giving it their own spin. Co-released with Middle Man Records, and Coxinha Records.
Tapes /129, 32 on grey/red swirl, 30 on blue/green swirl, 28 black, 24 on red swirl, 10 mystery swirl, and 5 test dips, all w/fold-out 2-sided jcard. 13 songs.
Listen here:
https://tombtreetapes.bandcamp.com/album/fragmente