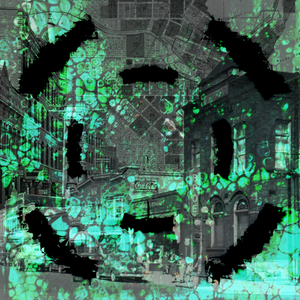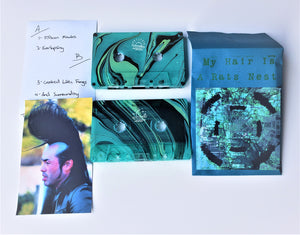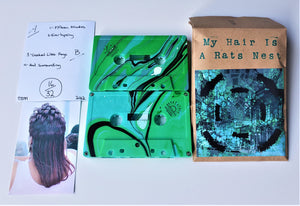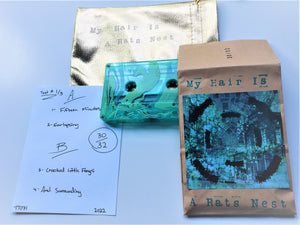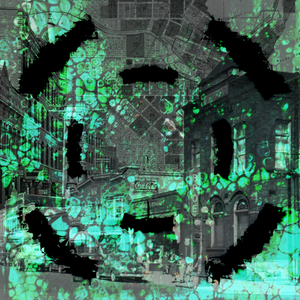 MY HAIR IS A RAT'S NEST - My Hair Is A Rat's Nest (cassette)
MY HAIR IS A RAT'S NEST 'My Hair Is A Rat's Nest' cassette EP (TT071)
For fans of: Life, People's Temple Project, and Respire.
After hearing this Albuquerque solo-screamo outfit's 2022 self titled EP we jumped at the opportunity to make a physical release out of it. It's freaking awesome. Lo-fi atmospheric screamo with post-hardcore leanings. Think Vi Som Alskade Varandra Sa Mycket epicness and songwriting approach with the sound and sensibilities of fellow solo project Life. Definitely a head-turner, just hit 3:30 in "Fifteen Minutes", 2:45 in "Everlapsing", or 45 seconds into "And Surrouding" and you'll be straining your neck for more.
Tapes /32, 15 in blue bag swirl, 14 in brown bag swirl, and 3 test dips, all w/mullet insert and stamp /32. 4 songs.
Listen here:
https://tombtreetapes.bandcamp.com/album/my-hair-is-a-rats-nest