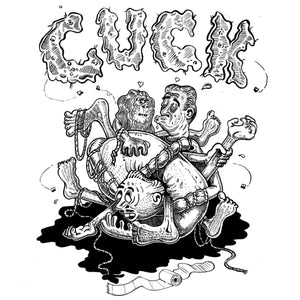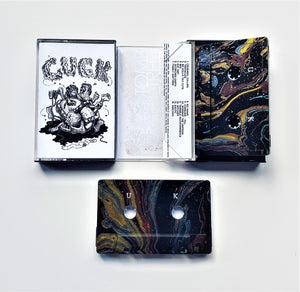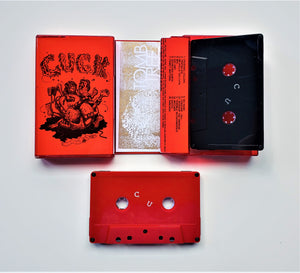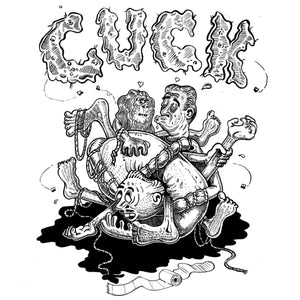 CUCK - Cuck (cassette)
CUCK 'Cuck' cassette EP (TT073)
For fans of: Cloud Rat, Mouthing, Fluoride, Aureole Of Ash, Amygdala, and Closet Witch.
Born on their previous band's European tour as Swallows Nest in 2019, three members branched off to create grindy, screamy, powerviolence ala Aureole Of Ash and Fluoride. The band's 14-track self-titled debut houses as much anger, emotion, and speed as you can cram into 12 minutes of music. Features some incredibly powerful vocals from Lana, controlled chaos via Gabe on drums, and frantic axing from my old pal Jeorg. Tapes are out of 52 and come on two beautifully colored swirl variants, a halfsie, and some tests.
Tapes /52, 20 on Sookee swirl, 12 on The Cuck Galaxy, 10 on half red/black, 5 mystery swirls, and 5 test dips, all w/jcard. 14 songs.
Listen here:
https://tombtreetapes.bandcamp.com/album/cuck