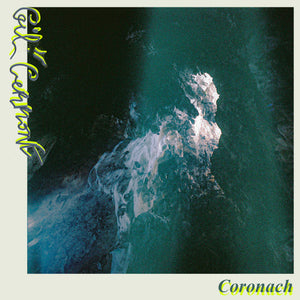 GIL CERRONE - Coronach (cassette)
GIL CERRONE 'Coronach' cassette EP (TT074)
For fans of: Funeral Diner, Blind Girls and Beau Navire.
After hearing the band's previous endeavor (from quite some time ago) we became very interested in what the Australian screamo band was going to do next. Finally, after many a year, you can now hear and buy the sensational new EP from GIL CERRONE. Blending throat-ripping screams with a lulling concoction of emo/post-hardcore musings that catch fire and create some wonderfully ethereal chaos. Co-released with Team Glasses Records in Australia. Tapes ship early July 2022.
Tapes /105, 50 on primary swirl, 30 non-swirl, 20 on rare swirl, and 5 test dips, all w/extended two-sided j-card and download code. 5 songs.
Listen here:
https://tombtreetapes.bandcamp.com/album/coronach