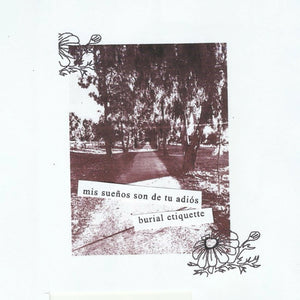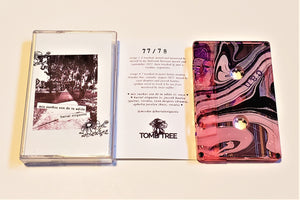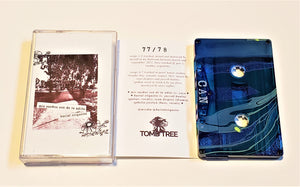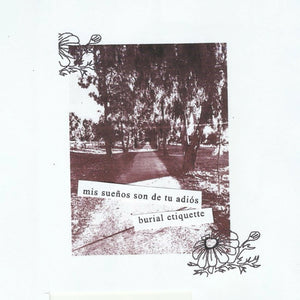 BURIAL ETIQUETTE + MIS SUEÑOS DE TU ADIÓS - Split (cassette)
BURIAL ETIQUETTE + MIS SUEÑOS DE TU ADIÓS 'Split' cassette (TT088)
For fans of: Aspartame, Bright Calm Blue, Jeromes Dream and Senza.
A great way to start 2023 is with positive change through experimentation, and this split release does just that. Canada's BURIAL ETIQUETTE showcase the softest jams they've put to tape and Argentina's MIS SUEÑOS DE TU ADIÓS injects some serious Sega chip-tunes, but both retain their emo/screamo roots whilst doing so. Excellent stuff from two awesome, young bands.
Tapes /78, 43 on pink swirl, 20 on blue swirl, 10 mystery swirls, and 5 test dips, all numbered /78 j-card. 7 songs total.
Listen here:
https://tombtreetapes.bandcamp.com/album/split-4