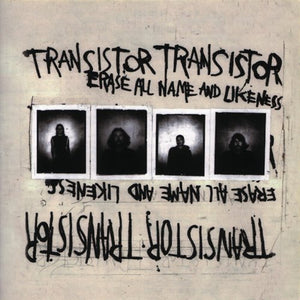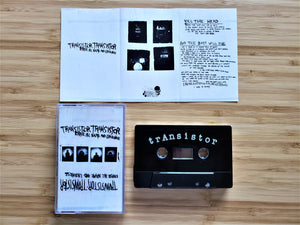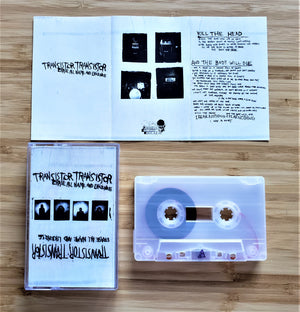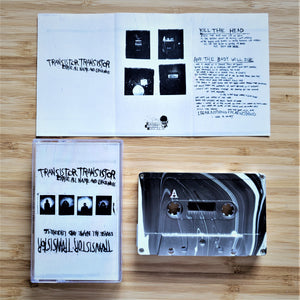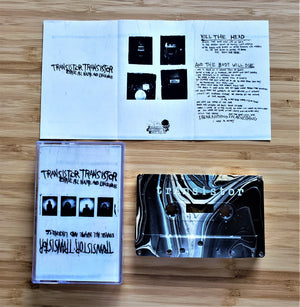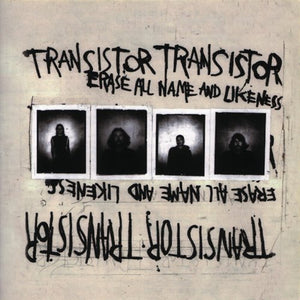 TRANSISTOR TRANSISTOR - Erase All Name And Likeness (tape)
TRANSISTOR TRANSISTOR 'Erase All Name And Likeness' tape (ZB256)
For fans of: Hot Snakes, City Of Caterpillar and The Blood Brothers
Unruly, stubborn, dirty, unique. Four words that come directly to mind when thinking about one of our absolute favourite albums, 2005's 'Erase All Name And Likeness' by TRANSISTOR TRANSISTOR. With a newly stacked line-up, their first full length hovers somewhere between City Of Caterpillar screamo and Maximum R'n'R's aggressive rock with some of the most intense and rabid vocals you'll ever hear. With songs ranging from less than a minute to over thirteen, this Kurt Ballou-recorded album is now on cassette for the first time in over 15 years!
'Erase All Name And Likeness' tape /157 breakdown as follows:
- 53 Transistor Transistor vs. Halfsies (black/white)
- 52 Curse You Clear (ice)
- 31 swirlsantitle (black/white/silver swirl)
- 16 Straight to Hell swirl (gold/blue/black swirl)
- 5 test dips (band & labels only)
All cassettes come in a case with double-sided j-card and lyric pamphlet. 11 songs.
Listen here:
https://zegemabeachrecords.bandcamp.com/album/erase-all-name-and-likeness