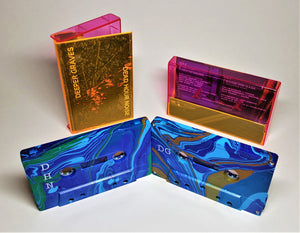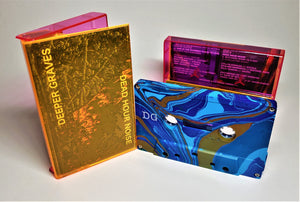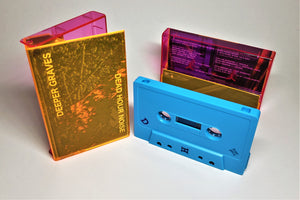 DEAD HOUR NOISE + DEEPER GRAVES - Split (cassette)
DEAD HOUR NOISE + DEEPER GRAVES 'Split' cassette EP (TTT034)
For fans of: Graf Orlock, Phoenix Bodies, Riversleem and Fall Silent.
Since 'Sleeping Dogs' dropped in early 2020 we've been all over Michigan's DEAD HOUR NOISE. Well those palm-mute lovin', breakdown heavy, screamy screamers have teamed up with fellow Michiganites DEEPER GRAVES to offer up two new jams by each band. DEEPER GRAVES are even more metal and this is their first material since 2018! Ridiculously sexy cassettes by Tomb Tree Tapes.
Tapes /126, 90 swirl, 25 blue, 5 mystery swirls and 6 test dips, all w/jcard. 2 songs by each band.
Listen here:
https://tombtreetapes.bandcamp.com/album/split